Holding Information
Collection: Day & Klauder Collection
Institution: Architectural Archives, University of Pennsylvania
Client Name: Janney & Company
Day and Klauder (job #985).
[069.61] 2 photoprints (building).
Quantity: 2 items
Local Call: 069.61
RLIN: PAUP01-A15
Item dates:
Holding types: Photographs
Documented Projects
Documented Architects, Engineers, and Others
Location
1529 WALNUT ST Browse this block
Philadelphia, PA




> Search near this location

> View location in Google Maps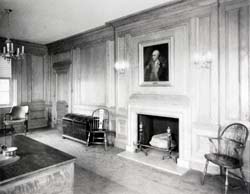 [Offices, additions and alterations]
[Janney & Company]
Day & Klauder Collection, Architectural Archives, University of Pennsylvania.
Local ID #: aaup.069.61

Philadelphia Architects and Buildings | About | Participating Institutions | Feedback | Search | Login
Website and System: Copyright © 2019 by The Athenaeum of Philadelphia.
Data and Images: Copyright © 2019 by various contributing institutions. Used by permission.
All rights reserved.