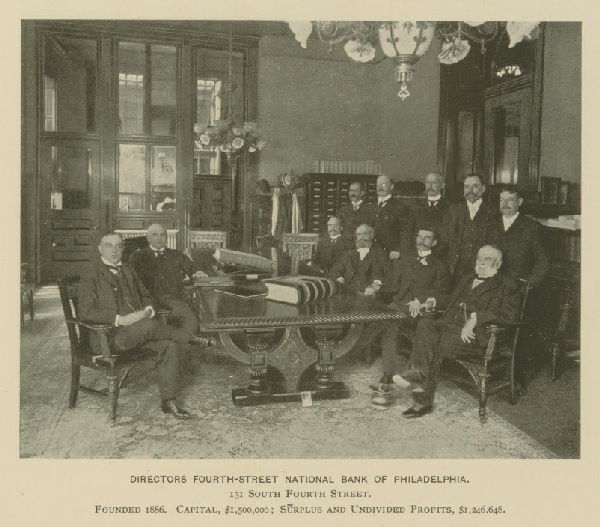 The high-resolution image of this item is available for viewing online to PAB subscribers. Sign up now for a one-year subscription to PAB.
If you are already a PAB subscriber, please login to see this image.
Original Item Information
Building Name: Fourth Street National Bank of Philadelphia

Image Title: Directors
Local ID Number: PhilaBourse-171d
Published Source: Engelhardt, George Washington, Philadelphia Pennsylvania, The Book of Its Bourse & Co-operating Bodies, Philadelphia, Lippincott Press, 1898-99., p. 171
Philadelphia Architects and Buildings | About | Participating Institutions | Feedback | Search | Login
Website and System: Copyright © 2022 by The Athenaeum of Philadelphia.
Data and Images: Copyright © 2022 by various contributing institutions. Used by permission.
All rights reserved.